It's Merger MANIA!!!!
When Sprint and Nextel announced their merger back in December, Sprint CEO Gary Forsee said it would be a "marriage of equals", though in fact Sprint is buying Nextel for $35 billion dollars.
So today the two companies announced their branding strategy. The new Sprint Nextel Corporation (the official name - for all you Wall Street types) will be called "Sprint" in their branding/advertising while the "Nextel" name will be a key product brand. Here is what the two logos will look like:
The combined company's new name and logo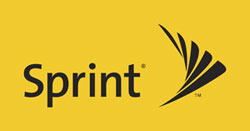 Nextel as a Sprint "brand"

It's good to know that my old company is still going to have its name in there somewhere after I am laid off in this "merger of equals".